GTRAK4QB
If you're looking for a simple and effective GPS tracker for your vehicle that won't break the bank, you can't go past the GTRAK4QB. Ideal for individuals, families and small fleets, the GTRAK4QB provides real time and accurate vehicle tracking. The module is 12 and 24 volt compatible, so it can be used to monitor and protect your valuable powered assets including; cars, trucks, construction equipment, trailers, caravans, boats, motorcycles and more.
PORTAL FEATURES


UNLIMITED VEHICLE TRACKING*


14 MONTHS TRACKING HISTORY*


AUSTRALIAN BASED SERVER


SMARTPHONE & DESKTOP WEB BASED PORTAL


GEO-FENCES, ROUTES & PLACES


ADVANCED REPORTING
*Subscription required, fees and charges apply
---
TRACKER FEATURES


NATIONWIDE COVERAGE


VOLTAGE RANGE


ANTI THEFT ALERTS


TAMPER ALERTS


POWER CUT-OFF ALERT


IMMOBILISATION CIRCUIT


BATTERY BACK-UP


DUST & WATERPROOF


TRACKER COMMANDS


STANDARD SIZE SIM

NATIONWIDE COVERAGE
The GTRAK4QB is a 3G compatible quad-band tracking system. It is compatible with all major telecommunication networks including Telstra, Vodafone & Optus, providing extensive national coverage throughout Australia.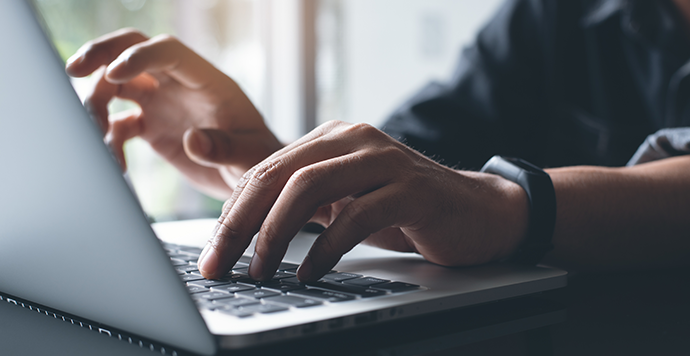 ---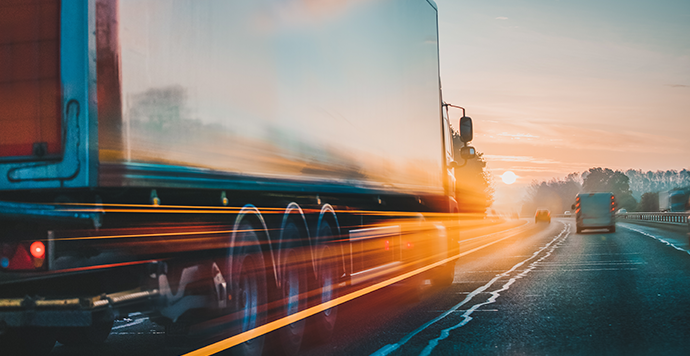 VOLTAGE RANGE
Cars, trucks, vans, utes, motorcycles and more, this GPS tracking system is 9-36V compatible, making it the perfect solution for virtually any vehicle. Installation is simple too, for basic tracking installation only 3 wires need to be connected to the vehicle, constant power, accessory power and earth.
---

ANTI THEFT ALERTS
The GPS tracker has a built in sensor that detects shock and movement. If the vehicle moves or senses multiple vibrations while accessories power in the vehicle is switched off and the GPS location is fixed (i.e. while parked), the tracker will notify the owner of the potential threat.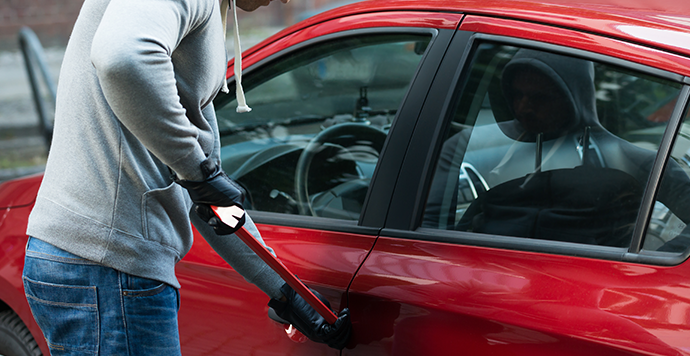 ---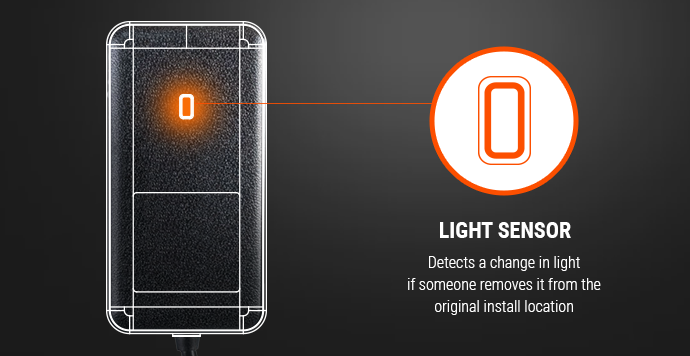 TAMPER ALERTS
The GTRAK4QB Vehicle GPS Tracking System can detect unauthorised displacement of the GPS tracker from the original install location. The GPS tracker has a built in light sensor on the base of the unit, if it is removed from its mounting position it will detect a sudden change in light and will send a notification to the owner alerting them of the displacement.
---

POWER CUT-OFF ALERT
The Power Cut-Off Alert will activate when power is disconnected from the GPS tracker and the trackers battery back-up switch is turned on. Whether the power is disconnected at the tracker itself or if the vehicle battery has been disconnected, the alert will activate and a notification will be sent to the vehicle owner.
---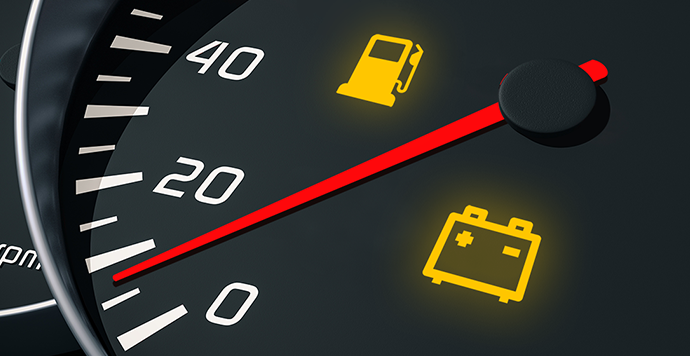 IMMOBILISATION CIRCUIT
During installation an immobilisation circuit can be connected to the fuel or electricity circuit in the vehicle. Should the vehicle be stolen, immobilisation can be activated remotely and will engage when the vehicle is travelling under 20km/h. Please check with local laws before using this feature.
---

BATTERY BACK-UP
The GTRAK4QB Vehicle Tracking System has a built-in 400mAh rechargeable lithium-ion battery so the vehicle can still be monitored even if the vehicles battery has been disconnected or goes flat. The battery simply charges while the vehicle is driving and can last upto 50 hours in standby mode and up to 3 hours during operation.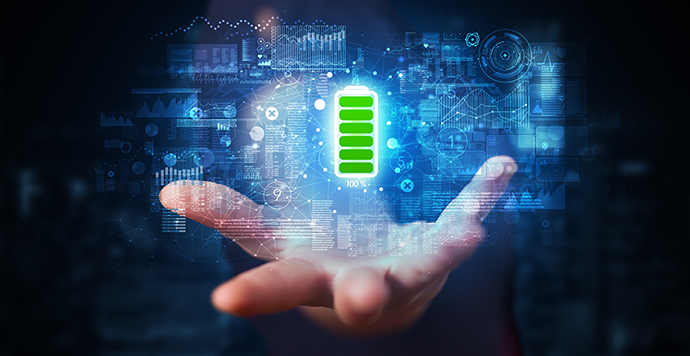 ---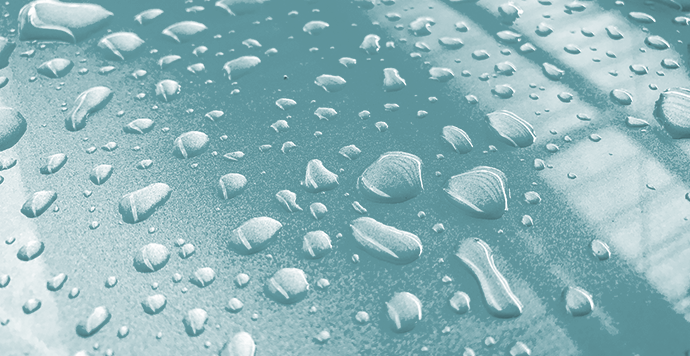 IP65 DUST & WATERPROOF
Vehicles and equipment often operate in harsh environments. This GPS tracker is protected from dust and water, its IP65 rated high precision housing will ensure stable operation in virtually any environment.
---

TRACKER COMMANDS
All tracker commands can be easily activated via the Gator Tracking Web Portal. This can be accessed on desktops, smartphones and tablets and has an easy to use interface.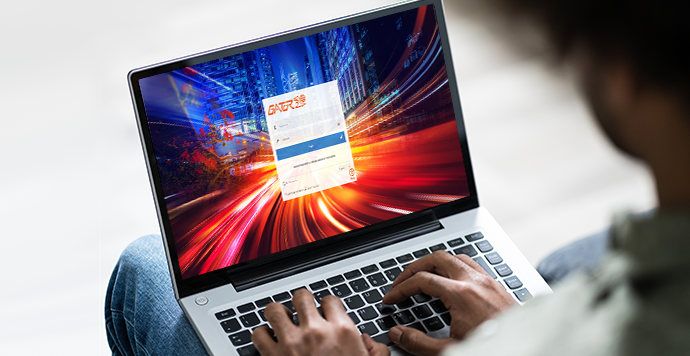 ---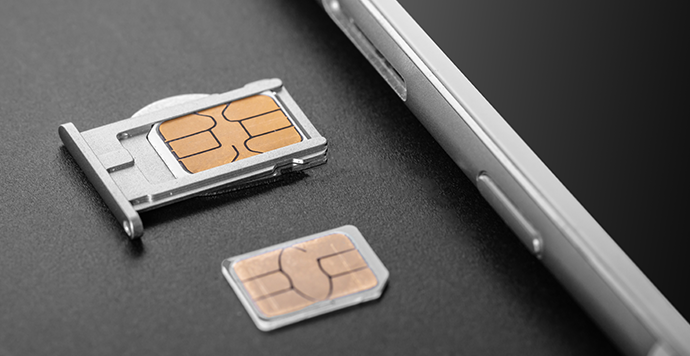 SIM CARD
This GPS tracking system requires a Standard Size SIM Card with unique number to be installed in order to operate, fees and charges from the SIM Card Service Provider will apply. The SIM Card can either be a Mobile SIM (with Calls, Text and Data) or an M2M SIM (Data only). We offer the option of purchasing the tracker with or without a SIM Card, check out the MODELS section on this page for more details on the available options.
CARRIERS AND NETWORKS
TELSTRA, OPTUS & VODAFONE
OPERATING FREQUENCIES
QUADBAND - WCDMA 850/900/1900/2100 MHz
SIM CARD SIZE
MINI-SIM (2FF) 25 x 15mm
GPS ANTENNA
INTERNAL
INTERNAL BATTERY
CAPACITY
STANDBY TIME
OPERATING TIME
400mAh / 3.7V Lithium-Ion
Up to 50 hours
Up to 3 hours
CURRENT DRAW
5MAH
100MAH
SLEEPING MODE
ACTIVE MODE
LED INDICATORS
GPS
GSM
POWER
BLUE
GREEN
RED
TRACKER ALERTS
SHOCK, MOTION, TAMPER AND POWER-OFF ALERTS
GEOFENCE
YES
REMOTE IMMOBILISATION
RELAY AND CIRCUIT INCLUDED
OPERATING VOLTAGE
9-36VDC (12/24V)
LOCATING TIME
COLD START
HOT START
35 SECONDS (OPEN SKY)
2 SECONDS (OPEN SKY)
LOCATION ACCURACY
<10m
OPERATING TEMPERATURE
-20 to 70 DEGREES CELSIUS
DIMENSIONS
85mm x 45mm x 13mm
WEIGHT
60g
INCLUSIONS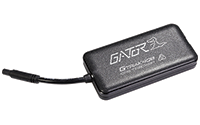 MAIN UNIT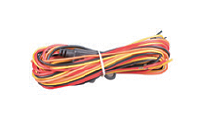 POWER CORD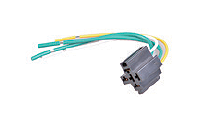 RELAY SOCKET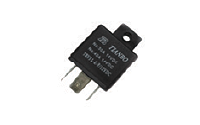 RELAY PLUG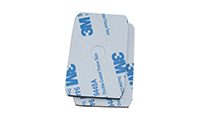 3M ADHESIVE TAPE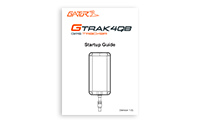 MANUAL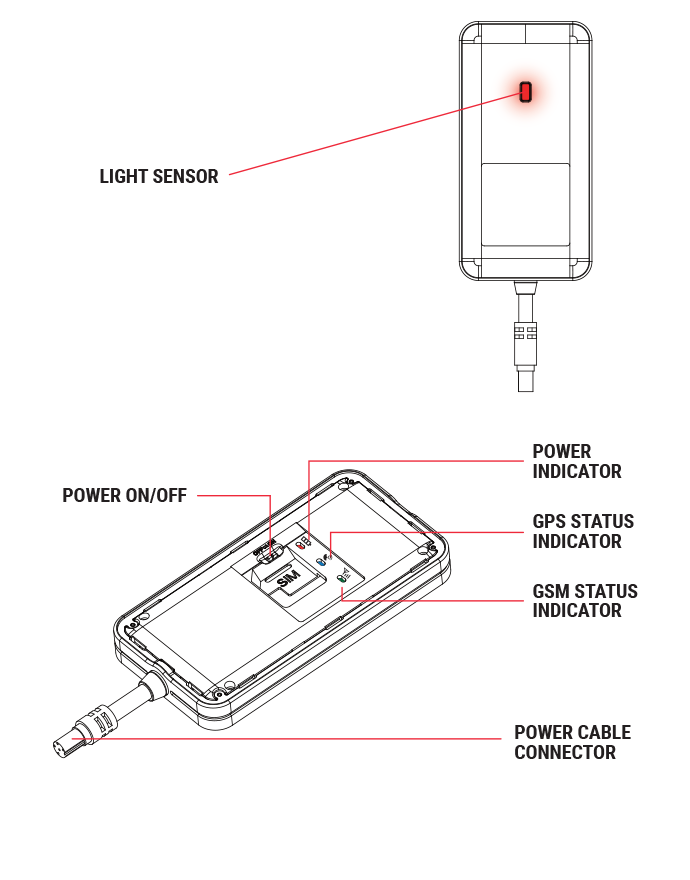 GTRAK4QB FEATURE VIDEO
GTRAK PORTAL VIDEO
GTRAK SET UP VIDEO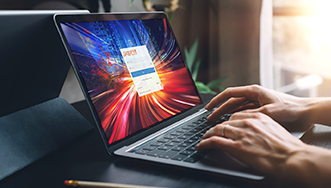 TRACK AT YOUR FINGERTIPS
The Gator GPS Tracking Portal online web-based software can be accessed 24/7 from any location across the globe and from any device that has internet access including desktops, laptops, smartphones and tablets. With two selectable interfaces, simple and advanced, the Gator GPS Tracking Portal is suitable for every user.
---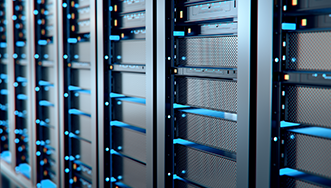 AUSTRALIAN BASED SERVER
Many tracking companies have servers based overseas in countries with less stringent data protection laws. Often these servers are unreliable and it can be difficult to obtain after sales support as the service provider here in Australia has little to no control over the server. The Gator GPS Tracking Portal Server is located right here in Australia and the software is managed from the Gator Head Office in Melbourne, offering a safe, secure and reliable tracking solution with local after sales support.
---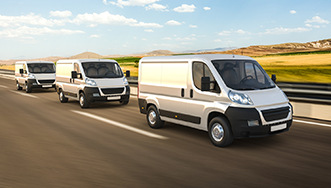 VEHICLE & ASSET TRACKING
Track up to 3 vehicles / assets for FREE* on the Gator GPS Tracking Portal from a single log in.
Need to track more? Track UNLIMITED vehicles and assets when you subscribe to our Gator Tracking Subscription Service.**
*SIM Card required for each tracker, data and network access charges still apply
** Fees and charges apply
---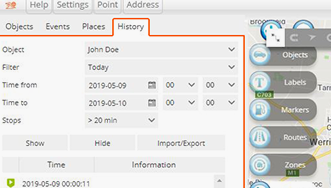 TRACKING HISTORY
We will store 3 months of tracking history for you to access at any time. Need more history? Review up to 14 months Tracking History when you subscribe to our Gator Tracking Subscription Service.**
** Fees and charges apply
---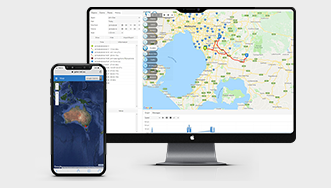 TRACKING INTERFACE
Using GPS and Google's mapping technology, get real-time monitoring and review the history on an interactive map with details on direction, speed and more. The Interface is easy to use and can be has the option of viewing in simple or advanced mode. The map itself has five different views too, from the basic Open Street Map view that provides minimal information through to the detailed Google Satellite view. Live traffic conditions can be switched on to show the traffic situation near the vehicle being tracked and Google Street View can be displayed to show what the street the driver is seeing (this is not in real time).
---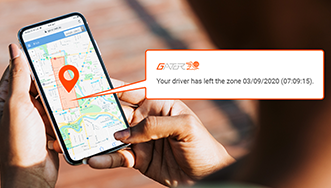 GEO-FENCE ZONES
Virtual boundaries on the map can be set up to identify important locations, such as a job site, home or office. Every time the GPS tracker enters or exit these locations an alert will be sent. Geo-Fence Zones are very simple to set up and can be any shape or size. The Geo-Fence Zone alerts can be customised to activate on specific days and during specific times.
---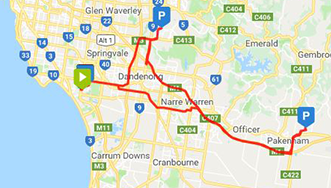 ROUTES
Want to know if a vehicle deviates from the route? Routes are ideal for vehicles that travel on the same roads on a regular basis. Set predetermined routes for the vehicle to travel on, when the vehicle deviates from the route the GPS tracker will send a notification. Routes can be as short or as long as required and are very simple to set up. The Route alerts can be customised to activate on specific days and during specific times.
---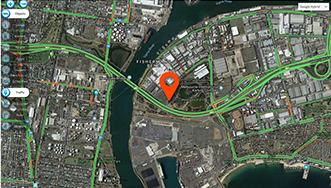 PLACES
Pinpoint exact places / locations a vehicle should be. As soon as the GPS tracker arrives or leaves this location a notification will be sent. As with Routes and Geo-Fence Zones, Places are very simple to set up in the Gator GPS Tracking Web Portal and there is no limit to how many locations can be added. The Places alerts can be customised to activate on specific days and during specific times.
---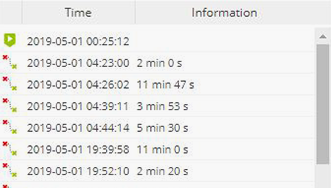 REPORTING
Get comprehensive reports to cover every aspect of the vehicle or asset usage. Reports including: detailed vehicle logs, trip overviews, geo-fencing overviews and many more can be easily generated from the Gator GPS Tracking Web Portal.
---
Available Models
No products have been linked to this node yet. Please contact TDJ Marketing Dept.
Congratulations on your purchase!
Your new tracking device should already be configured and ready to connect to our server.
Information
The Gtrack4QB Is designed to automatically configure it self to connect to the internet via the cellular providers APN Gateway. The APN settings are required for the unit to contact our tracking server.
If the units Green LED is on (solid) this indicates that the unit has connected to the cellular network and the Auto APN feature has successfully configured itself (so you do not need to do anything.) You can immediately add it to the gator.net.au server.
Add Your Device
In the event that the Green LED is flashing. You may have to set this manually but before you do that. You must confirm that the sim card has been activated and is functioning.
If your sim card is active and can send/receive SMS (not required for server operation) you should be able to send the tracker an SMS command and ask it where the device is located. From your phone, send the following text.
where#
If the sim card is active the unit will respond within about 30 seconds with its location. Even if you send it an invalid request it will still reply with an error message. If it does not reply, the issue is generally with the sim card. If it replies ( with any message ) but you can not get the unit to work with our online server you should then check and program the APN manually. APN Setup Guide as it could require configuration. GTRACK4QB's that come with a SIM do not require any APN configuration and cannot send/receive SMS's.
Next Steps
Now that your device and SIM has been configured, you can add it to the gator.net.au server.
How to restore the factory defaults
Set the server: `log.gator.net.au`
Set the port: `10202`
Ensure you leave the timezone set to UTC or `GMT`.
This should already have been set, however if you've changed it and need to reset those parameters, you can do that by sending it an SMS, the command is:
Server,1,log.gator.net.au,10202,0#